Welcome to Economics International Inc (EII), a Washington DC research and consulting corporation.  This website features the research of William R. Cline, President of EII.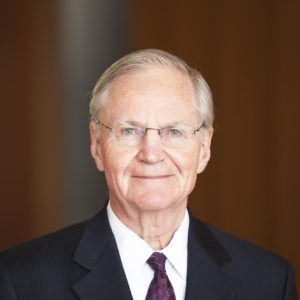 FEATURED
Recalculating the China Shock to US Manufacturing Employment (April 2019) — This freely downloadable research report finds that the number of US jobs displaced by imports from China is substantially lower than estimated previously in the preeminent study on this issue. (See Working Papers.)
Justified Stock Market Price, January 2019 — This for-purchase report applies Dr. Cline's model of stock market price levels to the January macroeconomic outlook and consensus earnings projections. (See Financial Markets Analysis.)
Fundamental Equilibrium Exchange Rates, November 2018 — This for-purchase report continues the periodic series estimated since 2008.   (See Financial Markets Analysis.)
US Median Household Income Has Risen More Than You Think (October 2018)  —   This freely downloadable research report finds that real median household income has risen much more over the past 50 years than generally recognized.  (See Working Papers.)
Analyzing the international economy,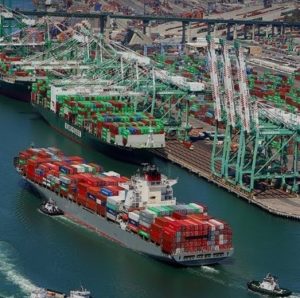 ABOUT EII
Economics International Inc is a sub-chapter S corporation established in 1981.  In its first decade, it provided the Latin American Economic Outlook on a subscription basis, producing a total of 40 reports on the largest Latin American economies. In 1987 EII published the monograph Informatics and Development. 
In the 1990s and early 2000s, EII provided major individual economic studies on Venezuela, Argentina, and Brazil for official-sector and corporate clients, in addition to expert witness work regarding valuation of sovereign debt. From 2006 to 2015 the corporation's work focused on economic translations. In October 2018 EII launched its website featuring Dr. Cline's ongoing policy research (see Working Papers) as well as a new series of for-purchase reports (see Financial Markets Analysis).  This site also provides a compilation of Dr. Cline's past work (see Publications).
exchange rates,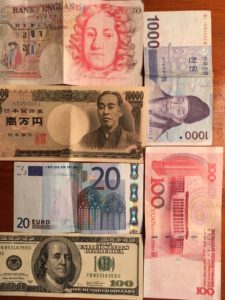 BIOGRAPHY
William R. Cline is President of Economics International Inc.  He is Senior Fellow Emeritus at the Peterson Institute for International Economics (PIIE), where he was a Senior Fellow from the Institute's inception in 1981 through 2017.  He is also Senior Fellow Emeritus at the Center for Global Development, where he held a joint appointment with PIIE in 2002-12.  He was formerly Deputy Managing Director and Chief Economist at the Institute of International Finance; Senior Fellow at the Brookings Institution; Deputy Director for Trade and Development Research at the US Treasury Department; Ford Foundation Visiting Professor in Brazil; and Lecturer and Assistant Professor at Princeton University.  He received a PhD in Economics from Yale University and graduated summa cum laude from Princeton University.  He is the author of 26 books and numerous articles.
and financial markets